AMES Australia's Skilled Migration Specialist Thanushki Kankanange has been appointed to an important federal government advisory body on migration.
Thanushki will join the Migration Advice Industry Advisory Group established by The Assistant Minister for Customs, Community Safety and Multicultural Affairs, the Hon Jason Wood MP.
The appointment is a significant achievement and will give AMES Australia a voice in policy deliberations.
Thanushki will bring to bear extensive experience and achievement in the migration field; as well as the value of having lived experience as an international student in Australia.
She also has experience across human rights law, commercial migration, asylum seeker processing, HSP and CSP systems.
"A strong and successful migration program is critical to Australia's economic future and to maintaining our vibrant multicultural society; and especially as we recover from the effects of the COVID-19 pandemic," Thanushki said.
"I'm looking forward to being able to contribute all of the expertise and lived experience we have within AMES to inform policy discussions around migration and hopefully deliver better outcomes for migrants and the broader community," she said.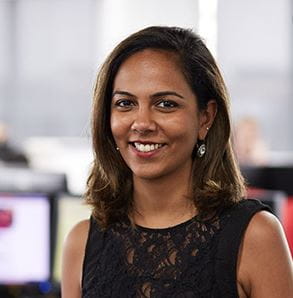 Sri Lankan by birth, Thanushki says the chaos of the civil war she experienced as a child motivated her to study law - a journey that eventually brought her to Sydney for a Master's Degree in International Human Rights Law and Policy at UNSW in 2012.
Upon graduation, she was offered first an internship then a paid position with Playfair Visa and Migration Services, managing the compliance aspect of offshore processing.
"As a foreigner, I wasn't permitted to give migration advice at first," she said.
"However, once I was granted my permanent residency, I became a migration agent and solicitor and travelled to onshore and offshore detention centres to take up that role."
Thanushki spent two years on Manus Island working to provide legal aid directly to the asylum seekers there, before transitioning into Onshore Protection Visa Matters.
Thanushki moved to Melbourne in 2017 and joined AMES in 2019.
Across her experiences in the migration industry, AMES Australia had always stood out to her as a good fit in putting her skills and knowledge to work.