A message from our CEO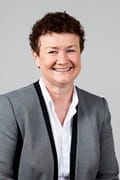 We are proud to welcome you to AMES Australia careers. As you look through these pages, we hope you gain an insight into what it's like to work at AMES Australia and are inspired to consider a career with us.
It's the people who make AMES Australia a success so if you are enthused by our vision, and like us, you enjoy the challenges and great opportunities offered by being a part of an organisation like AMES Australia, then please view our current vacancies.
We look forward to working with you.
Cath Scarth, CEO
AMES Australia Vision
Full participation for all in a cohesive and diverse society
AMES Australia Values
Employee Value Proposition (EVP) Statement
AMES Australia provides an environment where our employees feel supported, have control over their work, are client focused and feel valued and respected. Work is worthwhile, meaningful, has purpose and is something employees feel confident that they can perform competently. Employees can connect with the work they do.
Our Commitment
AMES Australia is committed to achieving a diverse workforce and strongly encourages applications from Aboriginal and Torres Strait Islanders, people from culturally diverse backgrounds and people with disabilities.
AMES Australia is an Equal Opportunity Employer and abides by the relevant Work Health and Safety Regulations.
Privacy
Information collected in the course of the recruitment and selection process will be stored securely and only used or released in accordance with AMES Australia's Privacy Policy and/or your express consent.
Contact Us
Email: apply@ames.net.au
Phone: +61 3 9938 4794